Who Are We?
The Iowa State PF Council was created to coordinate and assist local chapters in their mission to create wildlife habitat, grow youth outreach & education, and habitat improvement. The state of Iowa is divided into 9 Districts. Each District can elect two (2) District Representatives, and as many Alternates as desired, to represent them on the Council. Each District has a maximum 2 votes at each meeting. The Council meets quarterly on the first Sunday in Jan, April, July and Oct. as needed to address issues and land acquisitions throughout the state.
The Iowa Council also created and manages the Iowa Council Trust Fund. Individual Chapters can join the Trust fund by contributing 10% of their annual net banquet funds. The Trust Fund provides grants to member chapters for land acquisition projects and supports special statewide conservation issues such as Buffer Strip Programs, legislative issues, and youth programs.
Iowa Pheasants Forever Council Roles, Activities, & Objectives
Organize the Iowa State Meeting Banquet
Sponsor & support the State Art Council
Sponsor the selection & production of the "Iowa Print of the Year"
Sponsor the selection & production of the Iowa Habitat stamp
Oversee the Iowa PF Council Trust Fund & disperse money to aid chapters with land purchases
Oversee the endowment fund money to support Council objectives
Sponsor & support educational programs for kids, teachers, volunteers and landowners
Support legislative efforts at all levels of government that help conservation, habitat & recreation in Iowa
Support efforts to provide native prairie Seed to chapters
Support efforts to provide food plot seed to chapters
Support Pheasants Forever and Quail Forever national initiatives within Iowa
The Iowa State Council's annual fundraising banquet will be on January 25, 2020 at the state convention!
Please consider making a donation to this banquet to support land acquisition across the state!
State Council Officers
President: Mike Schmitz smittystatepf@yahoo.com
Vice President: Jeff VanDerBeek jjvdb320@gmail.com
Treasurer: Jake Lewis unipanther043@gmail.com
Secretary: Kirby Winter sdog8201@gmail.com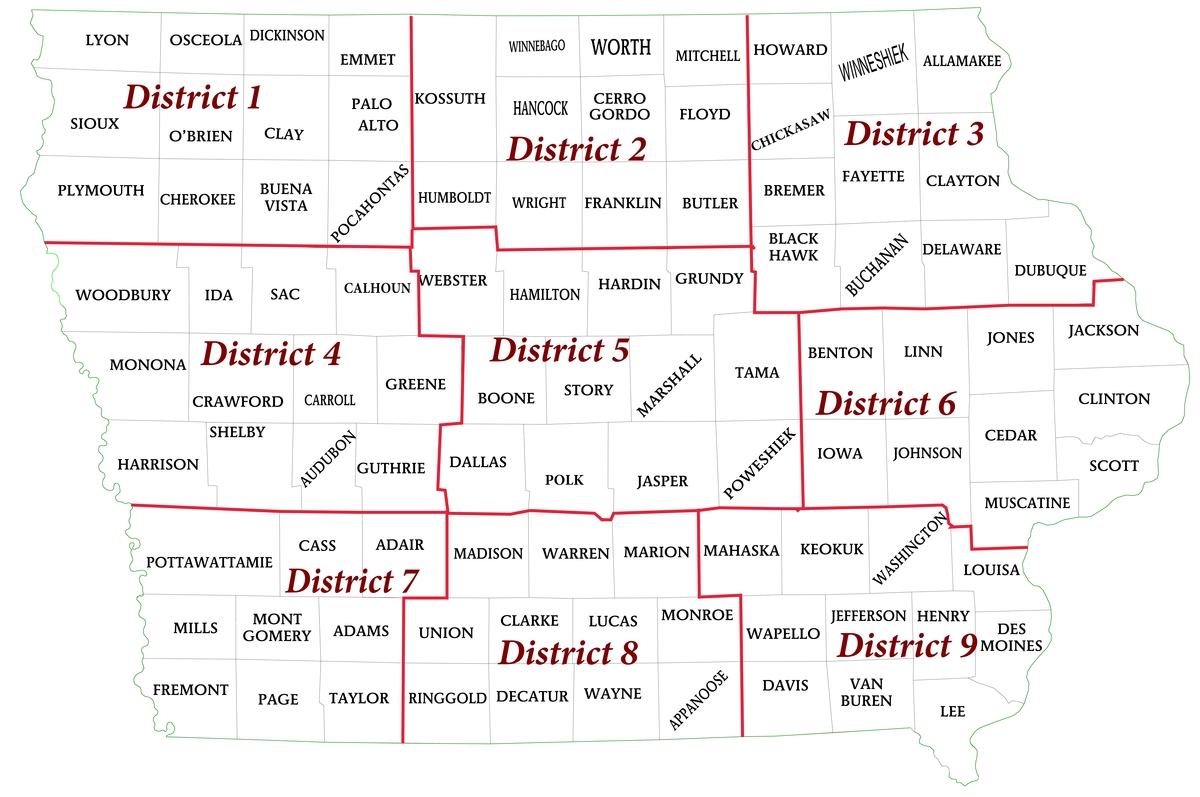 District 1
Terry Panbecker tpanbecker@msn.com
Darrin Adams huntn4bucks@hotmail.com
District 2
Adam Gardner pheasantguru@gmail.com
Shelly Winter plumbrokeranch@hotmail.com
District 3
Cherie Hallberg hallbergcherie@yahoo.com
Chris Cain cainc7@gmail.com
District 4
Kenny Bentsen kenny.bentsen@outlook.com
Dan Brubaker brushop@iowatelecom.net
District 5
Gary Blanchard Gary_capstone@hotmail.com
Steve Armstrong sarm@mediacombb.net
District 6
Jim Smith jimsmith1@mchsi.com
Kim Wyman shorty82.kw@gmail.com
District 7
Becky Dreager beckyjdreager@icloud.com
Jeremy Biggs biggs.jeremy21@gmail.com
District 8
Steve Baltzley sbaltzley@mchsi.com
Mike Brown mikestowing14u@gmail.com
District 9
Jerry Wilson wilson.jerry84@yahoo.com
Rick Tebbs rtebbs@wappellocounty.org
Art Council
Milt Owen miltowen47@gmail.com
Gary Stenzel gastenzeltbg@gmail.com